Colorado Employment Lawyer Based in Denver
Employment contracts and Colorado employment law are a subset of contracts that oftentimes require specialized knowledge and expertise to fully understand. Nick Hansen is a skilled Employment Lawyer serving Colorado out of Denver, and possesses a wide breadth of knowledge regarding how to assist its clients in contract formation, negotiating, interpreting, and enforcing employment contracts.
He works exclusively with contract breaches, wages and commissions not paid when promised, and issues regarding the Colorado Wage Act.
Non-Compete Agreements in Colorado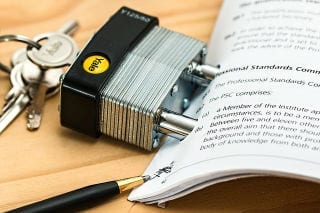 As an attorney specializing in the interpretation and enforceability of non-compete agreements in Colorado, Hansen Law can assist you in understanding:
Under what circumstances is an employer allowed to impose a non-compete agreement on its employee?
What constitutes a managerial level employee who can be subjected to a non-compete agreement in Colorado?
If a non-compete agreement can be imposed upon an employee, how broad is it allowed to be in terms of the fields of endeavor, geographical scope, and duration?
Is a non-compete agreement allowed to prevent a former employee from soliciting not just clients of the former employer but also potential clients of the former employer?
Can a business entity which purchases the assets of an employer enforce a non-compete agreement signed by the employer and its employee before the business entity purchased the employer's assets?
Physician Employment Contracts Reviewed by an Employment Attorney in Colorado
As an attorney specializing in Colorado employment law Hansen Law Firm has particular expertise in assisting physicians, dentists, orthodontists, and veterinarians within the evaluation and understanding of their respective duties and obligations under their employment contracts. Physician contracts, in particular, can be quite complex in how they address work and on-call schedules, compensation, and bonus issues and the basis under which the physician may be terminated or is allowed to voluntarily terminate his or her employment.
Ideally, it is best if Hansen Law Firm is retained during the physician contract negotiation process with an employer regarding the terms of the employment contract. In that way, Hansen Law Firm can help to identify areas of the contract which may be particularly troubling to the employee if the employment contract is signed without any attempt to negotiate its terms. However, even if Hansen Law Firm is brought in after a dispute has arisen, Hansen Law Firm can oftentimes assist its client in interpreting the contract, and resolving the dispute in the most advantageous way possible.
Our Colorado Employment Law Experience
Recent Employment Lawyer Issues handled by Hansen Law Firm include:
Under what circumstances is an employer allowed to demand the return of a signing bonus?
Under what circumstances is an employer allowed to require its employee to repay the costs allegedly incurred by the employer in the training of the employee?
Are equity interests in an employer that are earned by an employee while employed by the employer lost when the employee quits or is terminated?
Experienced Colorado Employment Contract Lawyer
When you need help from an employment contract lawyer who is an expert on employment law in Colorado, contact Hansen Law Firm. Whether you are an employee or an employer, attorney Nick Hansen will provide the legal counsel you need to ensure that your rights are protected. Call 303-785 7777 to schedule a consultation.