"It's not the size of the dog in the fight, it's the size of the fight in the dog."

Mark Twain
Colorado Contract Lawyer Specializing in Business, Contract & Employment Law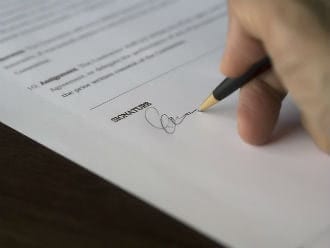 Hansen Law Firm is a contract law attorney firm headed by Nick Hansen, an experienced contract lawyer that specializes in the pursuit and defense of breach of contract related claims on behalf of corporations, limited liability companies, partnerships, and individuals. Whether you need contract formation services, a contract interpreter, or a contract enforced, Hansen Law Firm can provide a contract law attorney ready to assist you. For over twenty-five years, the firm's principal, Nick Hansen, has successfully pursued, defended, and resolved contract-based claims on behalf of some of America's largest corporations. As an accomplished breach of contract attorney, he has won trials, appeals, and/or arbitrations in eight different states, and is an accomplished employment contract lawyer as well.
Nick Hansen is a Colorado contract lawyer located in Denver that believes that law firms and lawyers have become too expensive for most individuals and business organizations to hire. As a result, many individuals and businesses decide it is too expensive to pursue or defend their contractual rights in Court. Hansen Law Firm, also known as Colorado Contract, makes it possible to make a different choice. As a Denver based business lawyer, he ensures individuals and small to medium size businesses are not priced out of the legal arena with big firm rates and overhead.
Nick Hansen – Denver Contract Lawyer
Nick Hansen has worked for and been a partner in a large law firm. He knows how they operate and how they bill. Hansen Law Firm does not charge big firm rates or have big firm overhead. It also does not overstaff your case with multiple layers of lawyers and paralegals. Hansen Law Firm's clients receive personalized attention and responsiveness from a former big firm attorney at a small firm rate. We stay focused on your desired outcome and we try to reach that outcome in the most efficient way possible. When you need a Colorado contract lawyer, you can count on us.