"An ounce of prevention is worth a pound of arbitration and a ton of litigation!"

Joseph Grynbaum
Risk Management Services in Colorado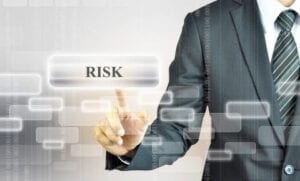 As well as specializing in being a contract lawyer, Nick Hansen is a well-rounded attorney and is not simply a trial lawyer or litigator. He offers risk management services in Colorado and believes it is sometimes possible to achieve a favorable outcome without the necessity of litigation and always attempts to explore the possibility of utilizing alternative methods of dispute resolution besides litigation. In addition, once a dispute has been resolved by litigation or otherwise, Nick Hansen attempts to work with his clients to explore ways to avoid similar disputes in the future.  In this way, the lessons learned from hard-fought litigation are not lost only to be relearned again once a new lawsuit is filed.
Through risk management, it is also often possible to avoid disputes and claims in the first place.
Limit Your Legal Risk With Risk Management Services
Through risk management, many legal woes can be prevented. The process begins with a careful review of key documents, procedures, and decisions. This is where our contract formation services can come in handy, helping to make sure your contracts are legal and enforceable from the get-go. When these things are reviewed prior to being finalized, clients benefit from having a trained set of eyes that can help them avoid legal risk or become better aware of any risks that do exist.
Nick Hansen has served as a reliable and trusted attorney in Colorado for over twenty-five years, and he is well-versed on how to limit legal risk while maximizing profits. He has worked with clients to draft everything from product warranties to corporate policies and procedures. As a contract lawyer, he stands ready to assist your business with your legal needs and with strategies and documents that you can use to help manage your legal risk.
Investing in risk management services now may help you avoid a much larger expenditure on legal expenses later. To learn more about how you can manage your risk or to schedule a consultation, please call Hansen Law Firm today at 303-785-7777.