Without at the same time giving you a Promotion, Raise, or Bonus as an Incentive for Doing so?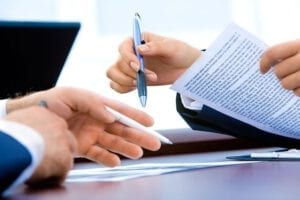 With respect to the enforceability of non-compete agreements (also called non solicitation agreements) , the question is often asked whether an employer in Colorado can demand that an existing employee sign a non-compete agreement without at the same time offering the existing employee a promotion, raise, or bonus.
Are Non Competes Enforceable?
In other words, is a non-compete agreement enforceable in Colorado which is not supported by consideration being provided by the employer to the employee in exchange for the employee's execution of the non-compete agreement? Unfortunately, the answer to the question is a resounding "yes."
Colorado courts have determined that an employer's mere decision to decide not to fire you (or stated another way, an employer's mere decision to continue to employ you when the employer could otherwise have decided to fire you) is adequate consideration to support the enforceability of a non-compete agreement required to be signed after the employee began working for the employer.
Thus, if you are an at-will employee in Colorado, you can legitimately be terminated by an employer, all other things being equal, for the simple refusal to sign a non-compete agreement.
Restricting Enforceability of Non Compete Agreements in Colorado
The best way to restrict the enforceability of a non-compete agreement is to seek qualified legal counsel like Hansen Law Firm to assist you in attempting to narrow the scope of the agreement before it is signed. Unfortunately, many employees and independent contractors simply sign such agreements without first considering how harmful such non-compete agreements can be to their long-term career goals or to their ability to start their own business someday.
Spending money up front hiring legal counsel to assist in the negotiation of a non-compete agreement before it is signed, is money well spent if you consider the impact that a broad non-compete agreement may have on your career, including your ability to demand a raise and/or to switch employers. After all, think about how much leverage you have given up in demanding a raise and/or promotion from your current employer if your current employer knows that the non-compete agreement you signed with that employer will prevent you from being able to find new employment in your chosen career and/or in your chosen geographic location.
Call Hansen Law Firm for More Information About Non Compete Law in Colorado
If you have been asked to sign a non-compete agreement, Hansen Law Firm can help you to potentially negotiate an agreement that better protects you and your long-term interests. If you have already signed a non-compete agreement, Hansen Law Firm can help you to better understand your rights and responsibilities under the agreement. We are experts on all things related to non-compete agreements and their legality and enforceability within the State of Colorado. To schedule a free consultation, please call 303-720-7566.